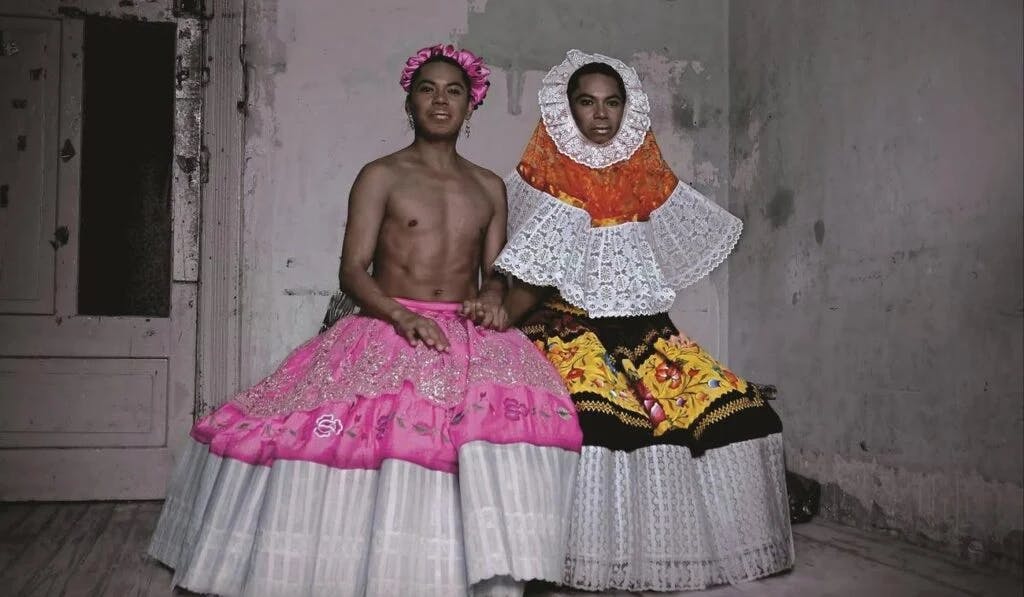 MUSEUM
Queer identities and heritage: current developments and hopes for the future.
As heritage practitioners and researchers, we live unquestionably in fruitful but also politically crucial times in which to study, to experiment and to advocate queer activism in the heritage sector. LGBTQ equality is gaining increasingly public and political attention and much is changing also in the heritage sphere, as institutions are growingly engaging with sensitive and challenging subjects breaking the boundaries between traditional cultural work and activism (Janes and Sandell, 2019). Yet, activists purposefully remind us, that change – both in theory and practice – should happen at a fast pace as cultural institutions aim to mirror and shape the social environment where and for which they exist. This essay stems from a research promoted by IHLIA LGBTI Heritage on the current developments and ethical challenges in the field of LGBTQ+ activism and culture. The research has looked at the Dutch scenario in relation to the wider international realm – most notably the UK – as cultural practices develop also through international influences. The methodology of the paper, unavoidably exploratory and qualitative, has intertwined desk based research, interviews with heritage professionals and case studies. What follows is a critical analysis of how debate and practices in this field are evolving and it highlights areas of possible tensions, andethical challenges, as well as areas asking for future developments.
Queering the collections In order to consider the challenges and developments we encounter when researching queer concepts in the policies and practices of NL/UK heritage, the journey taken by the Queering the Collections network (later referred to as QtC) is a proactive example. QtC is a collaborative initiative started in 2015 in The Netherlands by a consortium of partners which included cultural and academic institutions as well as individual heritage professionals. The diversity of the actors involved reflected the shared need to better clarify what a queer approach might entail for a cultural institution, as well as to join forces in order to make this critical stand a higher priority for Dutch organizations. At this point it is interesting to note that in spite of the international resonance of The Netherlands as a country which very early on guaranteed equal rights to LGBT people and where the social acceptance of this community is high (Government of The Netherlands,2018), representations of LGBTQ+ narratives have been largely absent or obscured in Dutch museums and archives (Parry and Schalkwijk, 2020). The reasons behind this omission are multiple and complex. Manon Perry and Hugo Schalkwijk, scholars in Public History at the University of Amsterdam, have recently asserted there is a widespread belief that a special focus on LGBTI histories in heritage is not needed since this community is not marginalized (2020). In addition to this the Director of IHLIA, Lonneke van den Hoonaard, has pointed out other challenges that refrained the wider heritage sector to engage with this matter. To begin with, queer theory is inherently hard to grasp. Nikky Sullivan has indeed noted that «attempting to define what queer is […] would be a decidedly un-queer thing to do»(2003,p.43) outlining that queer theory is a positionality which aims at deconstructing and challenging heteronormative structures and relationships. Various heritage organizations struggled to understan how this could be relevant to their work, assuming also that the collections they preserved had few connections with gender and sexual diversities. A specific challenge for the Netherlands was that Amsterdam hosts an international documentation center entirely dedicated to making LGBT subjects accessible and that therefore many cultural institutions may have felt that it was not their responsibility to embrace the "queer cause. Ultimately, some museum directors may have feared the political consequences of a possible engagement with these issues. Five years later, this scenario has evolved and the QtC network has expanded its members reaching the goal of making the interrelations between gender, sexualities and heritage a structured topic of experimentation and research also in universities (Queering the Collections,2019). The most fundamental question that inspired the international conference during which QtC was launched was: how can we make non straight histories more visible in heritage sites? (Knoop et al. 016, Hoonaard, 2016). Looking backwards, the developments since 2015 allow us to address that same question through a variety of examples and to highlight diverse approaches across multiple museum typologies.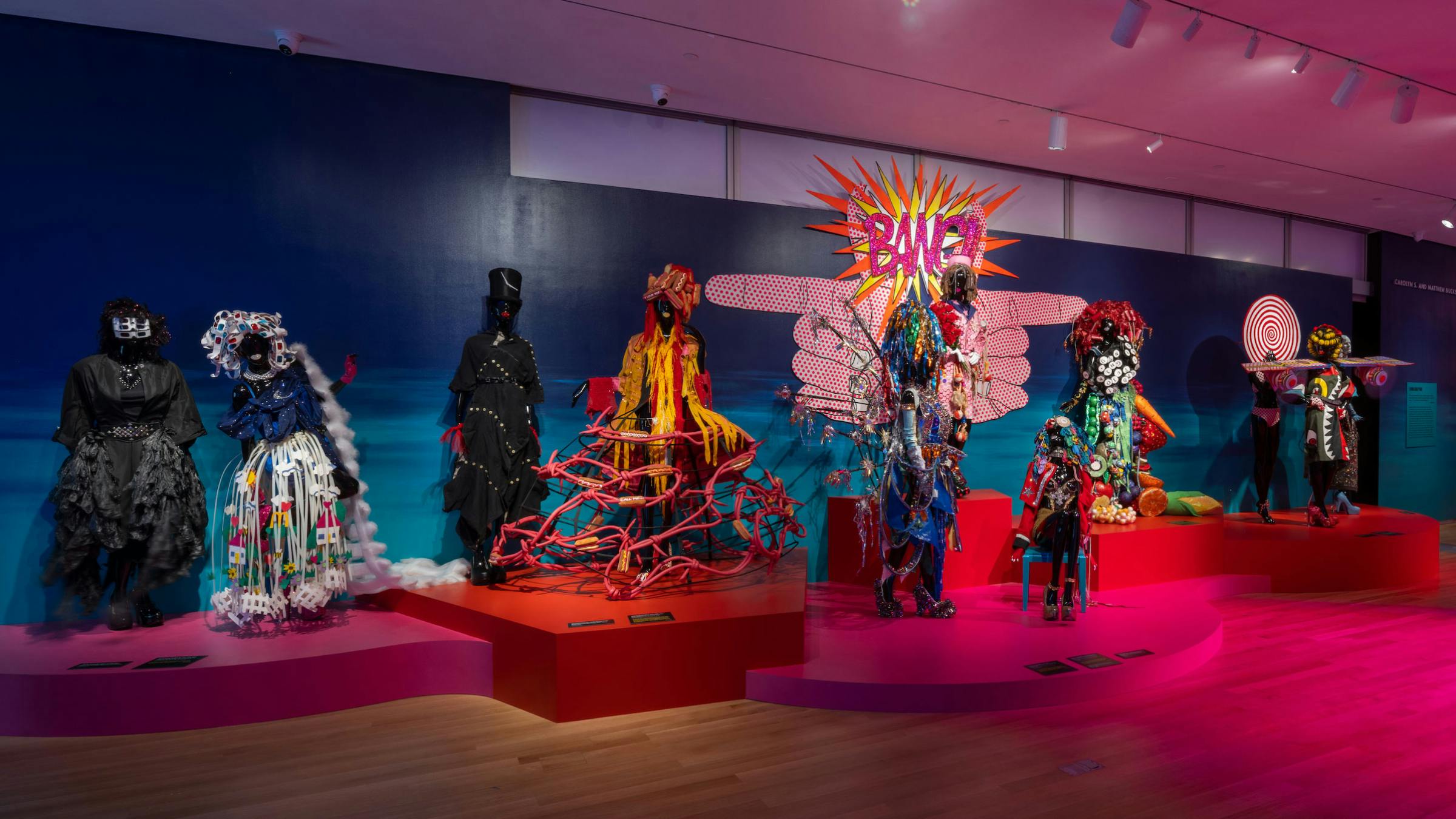 In 2019-2020 the National Museum of World Cultures branch in Amsterdam, the Tropenmuseum, mounted an iconic show addressing perhaps one of most vital issues in our contemporary understanding of gender. What a genderfull world, as the title suggests, explores gender as a fundamental relational and cultural construct, whose forms of interior perception and exterior expression are influenced by contingent elements such as time, place and societal norms. Through an immersive and interactive experience visitors are welcomed by the guiding voice of a Trans person. They are invited to reflect on the differences between sex and gender and their multiple nuances, and to learn how diverse cultures throughout history have admitted, censored or encouraged countless gender expressions beyond the binaries and stereotypes of female and male (Moolhuijsen, 2019). This multilayered exhibition which features a miscellanea of objects, such as social history collections, installations and documents, would have been accompanied by a lively program of public and educational activities. A similar approach in terms of interpreting world cultures to address contemporary stereotypes has been taken forward by the British Museum for a number of years. A compelling evidence is the trail Desire, love, identity which interprets the permanent collection from an LGBTQ perspective (British Museum, 2019). Through object-based interpretation and a concise brochure, visitors can learn how different societies have conceptualized and celebrated multiple gender identities as well as same sex love and desire throughout history. The message that it conveys is strong and traightforward: non binary gender identities and non heteronormative relationships have always existed throughout history. In this context, and elsewhere, it is nonetheless interesting to interrogate whose voices are represented within the exhibition space. Although the British Museum actively works with LGBTQ communities, it perpetuates a hierarchical mode of interpretation where the curatorial voice of the museum is the only one visible in the displays. The brochure is written from an expert point of view lacking communities' perspectives. It becomes then interesting to investigate how institutions could challenge their institutional voice.
[...] how can we make non straight histories more visible in heritage sites?
The case of Kingston Lacy, a historic house and propriety of the National Trust in the United Kingdom, allows us to further elaborate on this. To mark the 50th anniversary of the partial decriminalization of homosexuality in 2017, the Trust embarked in a challenging programme aiming at making LGBT histories more visible (Sandell, Lennon and Smith, 2018). The programme had an explicit intent to challenge visitors' perceptions and understanding of these subjects. At Kinston Lacy visitors could explore the story of one of its owners, William Bankes, who was prosecuted in 1833 for indecent acts but also learn about the wider history of LGBT struggles for human rights (Research Centre Museums Galleries, 2017). Additionally, various creatives were invited to co-design the experience in which people's real life stories of homophobia and displacement were also incorporated. Their struggles were projected on the historic house windows through texts and sounds recalling visitors' attention. On overall, the juxtaposition of information derived from interdisciplinary archival research and contemporary perceptions provided visitors a multitude of points to access content and connect the past with current challenges. This approach broke the boundaries which often persist between curatorial knowledge and people's lived experiences, providing opportunities for understanding contemporary struggles in a historical setting.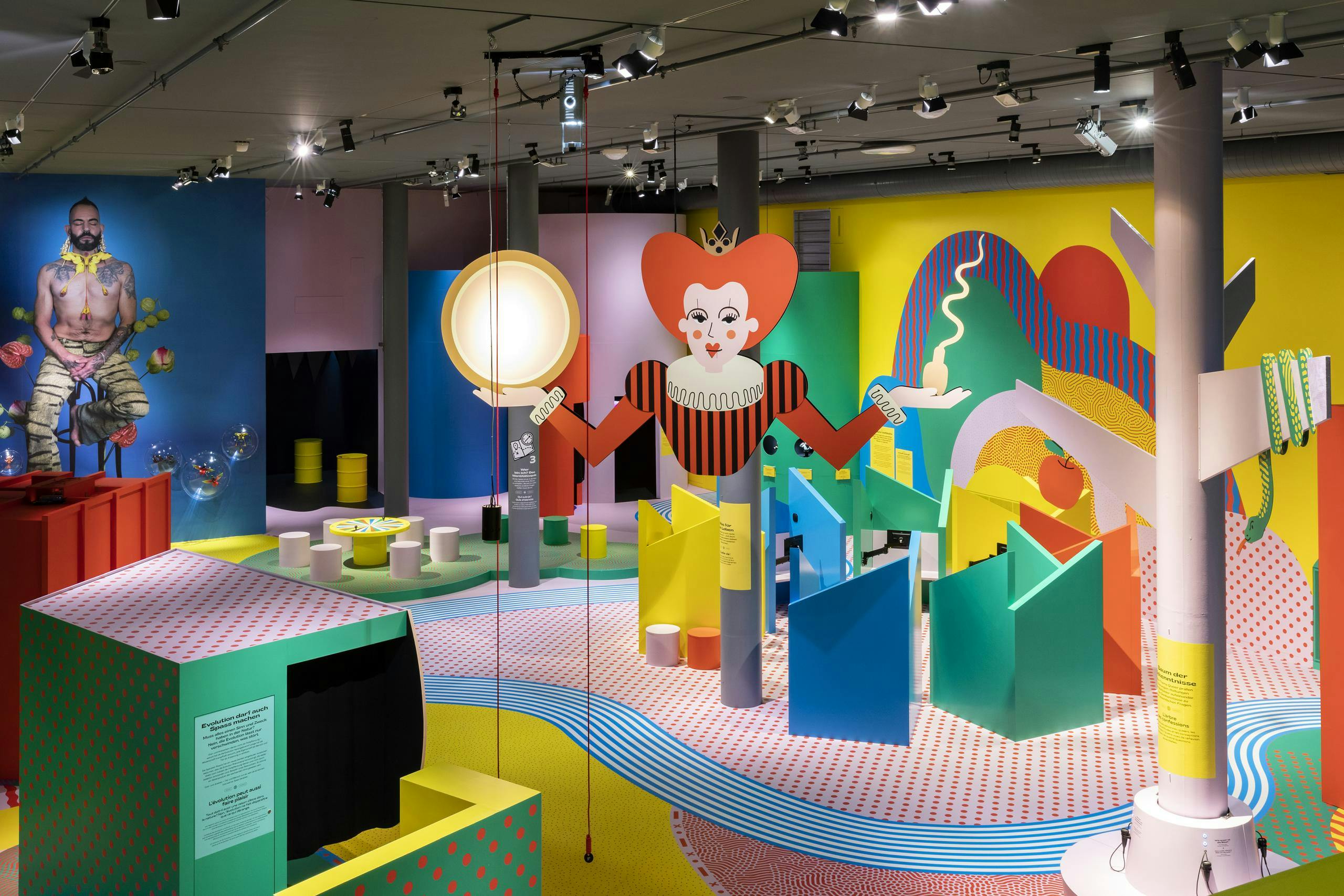 Incorporating the records of marginalized histories within cultural institutions should also prompt discussions in relation to meaningful community engagement and the extent to which people's voices and priorities are actually taken forward through heritage policies. This point is especially relevant for the Trans community, whose portrayals in the media are often delivered by third parties reinforcing negative stereotypes (Sandell, 2018). People who experience gender dysphoria tend to be depicted in the media at two extreme opposites: either in a state of fragile mental health and inevitable sufferance or as young individuals, who can ultimately find recognition and are successful after transitioning. As Trans issues have scarcely been considered in institutionalized contexts, it is interesting to look at the approach taken by IHLIA.n The exhibition Trans in Amsterdam was the result of a collaboration with the activist organization Transvisie and featured large size photographs combined with texts where local Trans people told stories from a multitude of viewpoints. The following show at IHLIA is resulted from a collaboration with artist Erik Alkema and author Eveline van de Putte who carried out an oral history project on Trans elderly and their family members (Putte, 2018). In both cases IHLIA's staff shared third party expertise to content development leaving room for activist organizations, artists, authors and most importantly the Trans community itself to publicly present their voices in personal ways. IHLIA added context and perspectives by exhibiting related objects. Overall, these participatory projects highlighted how archives can become collaborative platforms in their local contexts. From queer/ing interpretation to the queer museum Early debate on gender activism and heritage focused on how to make LGBTQ+ stories and histories more visible (Swedish Exhibitions Agency,2018). As was remarked by Robert Mills already in 2008, «Theorizing the queer museum does not simply entail contemplating how time and space might be devoted to the inclusion of previously excluded social groups. It also affords opportunities to think museums themselves radically otherwise» (p.50). Several authors who have looked at heritage from human rights perspectives have craved for more radical change in the sector (O' Neil 2006, Message 2018, Chynoweth et. al. 2020). In fact, even if out-reach activities can be very meaningful, the values that underpin them are seldom a reflection of the wider organizational culture in which they are shaped. The shift that occurred in the last years in the debate on gender activism and heritage is the call for making queer thinking a more structural approach, rather than a temporarily engagement with marginalized histories. Nikky Sullivan and Craig Middleton have developed this claim in their recent Queering the museum (2019). The Australian-based authors have outlined how a queer museum is one that fundamentally and structurally troubles the traditional museological categories and processes of knowledge making, without attempting to "simply" filling in the missing gaps of a universal history by involving some communities temporarily. They problematize the tendency of incorporating LGBTQ+ histories in modernist progressive narratives that due to their epistemological foundation can not be inclusive of all cultures. These narratives, they argue, can have the double negative effect of replicating «exclusion rather than to challenge the logic that produces it» (Sullivan and Middleton, 2019,p.108). The authors draw on philosophical theories to further explain the wider aims of queer ethics, referring to the works of Foucault and Derrida to highlight the need to de-construct processes and practices, challenging structures of power and privilege in order to make the situational character of knowledge ultimately visible. In their words, queering practices can «take many forms and involve all aspects of museum business: juxtaposing disparate objects; tracing object biographies; cataloguing diverse interpretations and multiple ontologies and making them publicly available; facilitating the emergence of previously marginalized voices, knowledges, and forms of engagement» (Sullivan and Middleton, 2019, p.110).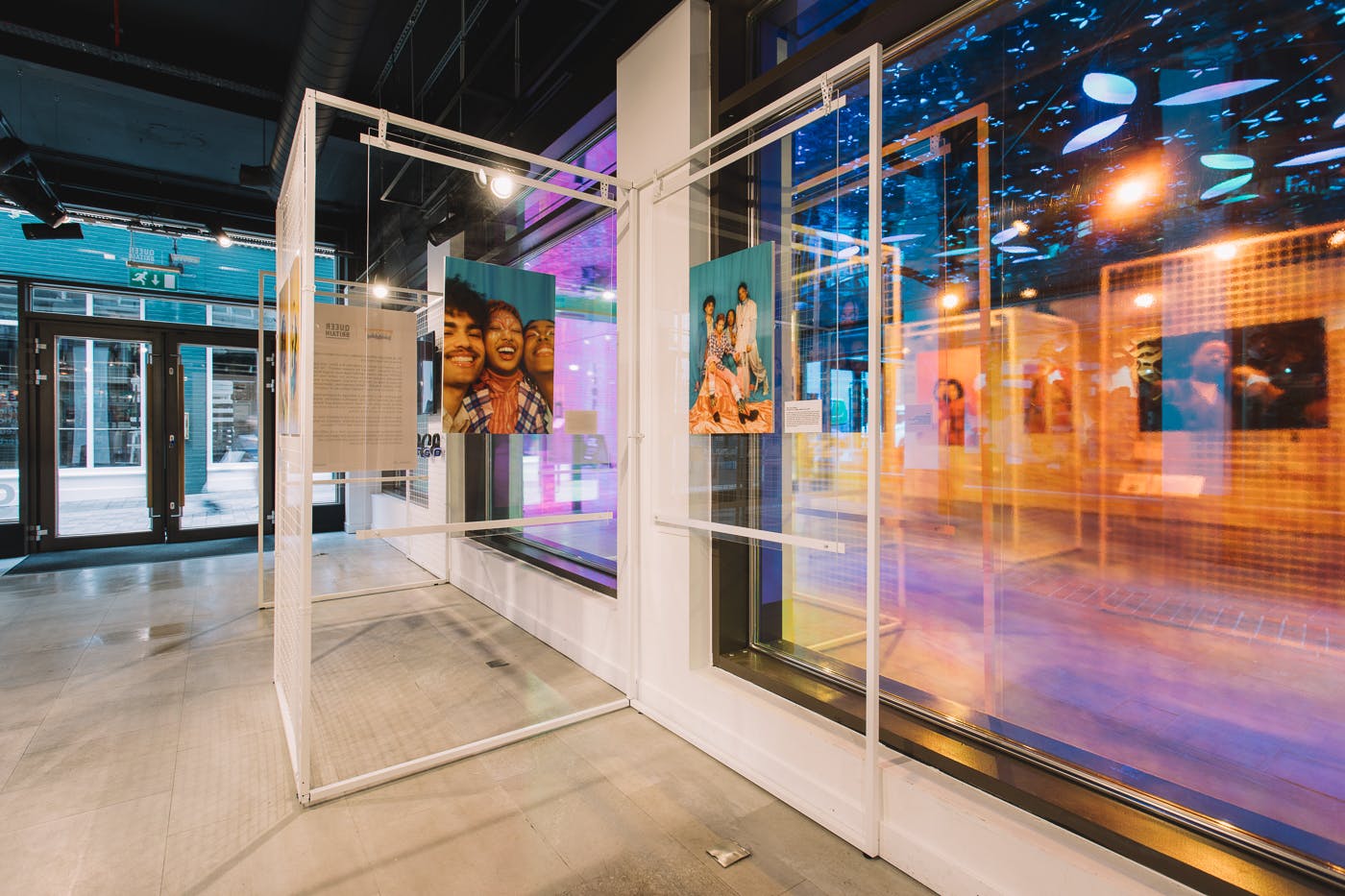 An instructive example of how such an organization may look like is the experimental Van Abbemuseum. For a number of years the institution engaged in various projects that challenged modernist, heteronormative and colonial structures of knowledge (Rensma et al., 2019). These initiatives have a particular symbolic importance in a museum that exhibits modern and contemporary art – a type of material culture traditionally exhibited from the modernist canon – and which is the legacy of a private collector linked to the colonial system. Queer projects at the Van Abbemuseum have taken multiple forms, ranging from the possibility to investigate artworks from queer perspectives (reading information on visitors' clothes rather than on traditional labels) to the long-term involvement of multiple queer constituencies, who jointly shape the institution's cultural production. However, it is not the sum of the single projects that makes this museum queer but rather their common underlying theoretical foundation which affects the organizational mindset. The institution aims at keeping the constituencies engaged in a continuous effort of questioning assumptions and normative dynamics (Rensma, 2018). This de-constructive exercise, which recalls Derrida's approach referred to in Queering the Museum (Sullivan and Middleton, 2019), can be exemplified by the choice of replacing traditional toilets with gender free ones. It is not the gender free toiled in itself to be queer, but rather the self critical process that it instills into the visitor by having him/she/them question assumptions about gender and sexuality. This is the result of a process of systemic change in which the Van Abbemuseum has been engaged for years, demonstrating the close connections between queer ethics and the need to question diverse aspects of museum management. Managing intersectionality LGBTQ+ contents at heritage sites at times have been under scrutiny for replicating some heteronormative biases often present in non queer stories, such as the tendency of formulating linear narratives of rights struggles which culminate in marriage equality or the asymmetry in representation between black/white, able/dis-able, men/women and Trans/cisgender people (Truijens, 2017). These critiques of identity-based inclusion can be also found in the wider debate on identity politics. Therefore, it is not surprising that approaches seeking to overcome these challenges come from this broader field and that intersectionality is increasingly being discussed in the cultural debate on inclusion (Roberts, 2014). Intersectional approaches derive from black feminist contributions to the understanding of discrimination's dynamics and outline how people's social and political identities are part of multiple axes of power based on variables such as sex, gender, sociocultural background, disability, sexuality and religion among others, which can determinate multiple factors of exclusion (Collins and Bilge, 2016). Intersectionality allows to conceptualize people's identities by unpacking their evolving and multifaceted nature and by providing stimulus to overcome compartmentalized approaches to social inclusion which tend to associate stereotypically people to singular and monolithic boxes, such as "the queer", "the black" and so on. In the Netherlands the crucial importance to value people's overlapping identities has become especially evident as the Black Lives Matter movement gained prominent public awareness. An institutional recognition of this gradual change is the initiative Queer Baseline (2020) launched by Studio-I and other partners. The platform aims at giving visibility at Queer People of Color by enabling representatives of the community to express visions and demands for intersectional inclusion in heritage.
[...] heritage institutions face the further challenge of needing to reinterpret of collections in contexts that are different to those of their origin and cultural belonging, trying to engage simultaneously [...] with discourses on colonialism, sexism and racism.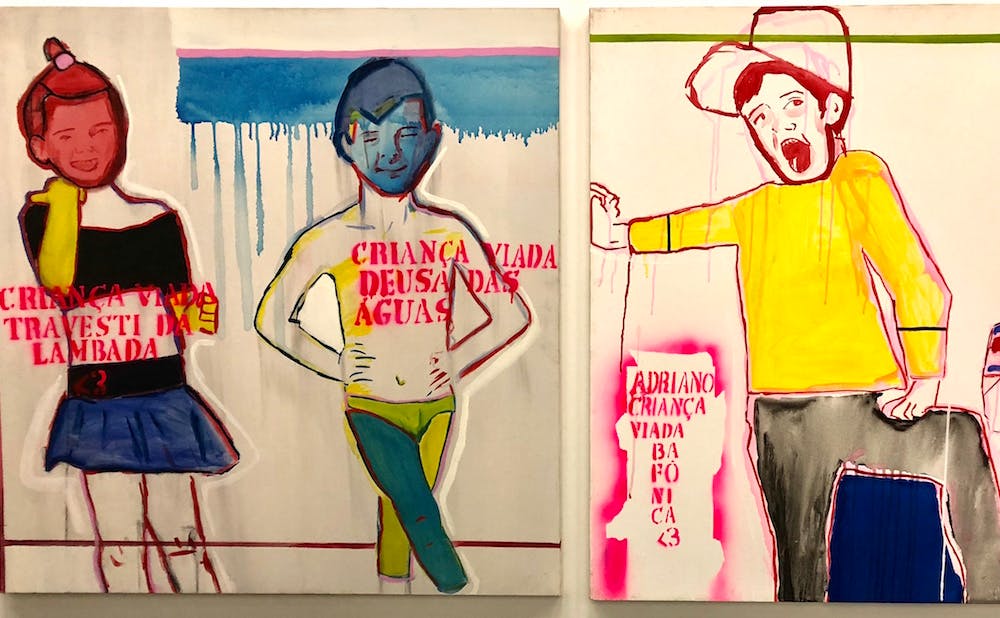 Another milestone in the Dutch cultural scenario in this domain is the project The Critical Visitor carried out by a consortium partners across the nation that includes heritage organizations and universities but also activists and professionals. This project aims at developing a «palette of inclusive practices that fulfil today's ethical standards set by governmental bodies and critical voices in heritage spaces» (University of Leiden, 2020). Both initiatives deserve the merit of proposing intersectional inclusion on the Dutch cultural agenda and introducing heritage professionals to a new set of values and critical stands. The growing need for intersectional thinking needs to be understood in relation to the management approach of heritage organizations. In fact, staff working towards common socially inclusive goals is often organized in separate teams with diverse target groups as focus and these compartmentalized organizational approaches are reflected on institutions out-reach programs lacking intersectional perspectives. It is important to acknowledge that questions of inclusion on the basis of gender, culture and so on should collaboratively coexist under the same organizational umbrella and be weighted evenly in relation to the context. It is interesting to consider the Amsterdam Museum's approach where socially inclusive practices are carried out within the frame of the New Narratives project, an initiative that aims to reflect the city's diversity by creating connections between past and present and by involving diverse local communities to reflect on issues relating to gender, culture and religion (Hart Amsterdam). This participatory framework that creates a direct reciprocal relation between the engagement of communities and the new stories that are being told in the institution – also online – is collaboratively developed by staff working on research, education and communication, showing how the diversity of a social context can only be portrayed through heterogenous background and experiences of both staff and potential visitors. Beyond LGBTQ A recent article published in a national Dutch newspaper addressed the often contested relationship between the acronym LGBTI and its actual inclusiveness, stating that this shorting of words may no longer be relevant to describe gender and sexual minorities (Dirks, 2020). The article originated from the decision of The Hague's municipality to replace the term LGBTI with queer and pointed out that increasingly more people identify as Queer, looking at this umbrella term as a more inclusive definition for the wider spectrum of identities. Critics of the inclusive nature of the acronym LGBTI (and its possible nuances such as LGBTQQIP2SA) are not new. Eliza Steinbock illustrated in the essay LGBT and the addition of TQIA2S (2018) how inclusive representations and proper use of language are extremely cultural and context specific issues: where for some communities the shorting LGBTQIA may come across as inclusive, for others it would reflect a rather Western-centric approach. Additionally, heritage institutions face the further challenge of needing to reinterpret of collections in contexts that are different to those of their origin and cultural belonging, trying to engage simultaneously a variety of communities in their work intertwining research and practice with discourses on colonialism, sexism and racism. Even if Steinbock (2018) point out that using the correct terminology is an important step for museums in order to achieve equity, it appears that both culture and language are in a constant flux of change, where every choice may eventually feel more representative towards certain groups than others. Looking at this debate from the perspective of social constructionism and the field of psychology may offer fresh insights into how to address these problematics. Social constructionism is a theory of knowledge that investigates how socially and jointly constructed understanding of the world develops.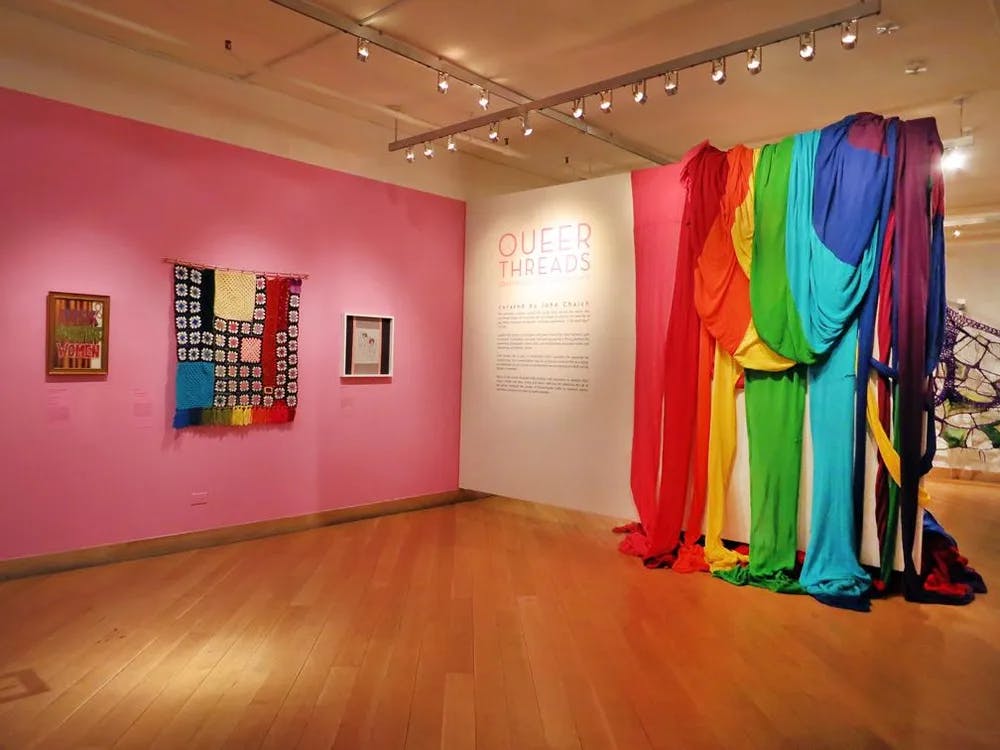 According to social constructionism meanings develop in coordination with  others and form only on the basis of shared assumptions of reality, without necessarily capturing the essence of things or their true/false nature (Galbin, 2014). From this point of view it is possible to argue that the notion of LGBT and queerness exists only in opposition to heterosexuality and cisgender identities and that their challenging power of societal structures is in place only if ones accepts cis-heterosexuality as the norm. Already thirty years ago the iconic Epistemology of the closet (Sedgwick, 1990) discussed how of all the possible dimensions from which to describe someone's romantic attraction or sexual activity, precisely the gender of the subject of choice has become the paradigm from which to discern someone's "sexual orientation". The iconic letters L G B do not succeed in subverting this paradigm but further reinforce the idea that someone's affective and sexual identity can be defined on the basis of the gender of attraction, without even troubling the notion of gender as binary. Drawing on social constructionist theories, the field of psychology is offering interesting epistemological alternatives from which to look at the realm of gender, sex and relationships. Recent theoretical thinking and counseling practices in this domain are being carried out under a novel paradigm, that is to say that of GSRD, standing for Gender, Sexual and Relationship Diversity. As pointed out in the publication Good Practice across the Counselling Professions (Barker, 2019) it is actually important to challenge the acronym LGBT for several reasons: «LGBT does not cover relationship diversity which […] is intrinsically linked to gender and sexual diversity. For example, people who are polyamorous (in multiple relationships), in open relationships, who do not experience romantic attraction, or who privilege platonic love are also marginalised. LGBT also does not cover sexual identities/practices like kink/BDSM. The acronym LGBT represents a particular white western understanding of sexuality and gender. […] We need to be cautious not to impose this on people of different cultural backgrounds who may not understand sexuality as an identity, for example, or may have more diverse gender options available to them. The focus on LGBT assumes that sexuality and gender are only relevant – and potentially linked to mental health problems – for people of marginalised sexualities and genders. Actually sexuality and gender are highly relevant – and linked to struggles – for normative groups such as heterosexual and cisgender people too. The LGBT abbreviation is ever-expanding into a kind of alphabet soup to incorporate all marginalised genders and sexualities. For example LGBTQQIP2SA or QUILTBAG include some or all of: queer, questioning, intersex, asexual, pansexual, and Two Spirit people. GSRD is both shorter and more expandable to include emerging communities as a wider culture becomes more aware of them» (p. 13, appeared in different order). In the words of Meg-John Barker «GSRD captures an important point in time – at the beginning of the 21st century – when we are seeing an explosion of GSRD identities, terminologies and experiences» (2019, p. 13). Although primarily aimed at professionals in the socio-psychological field, the philosophy behind GSRD succeeds in making it clear that new thinking around gender, sexuality and not ultimately – also relationship patterns – is most fundamentally a cultural shift, occurring now and worldwide. GSRD achieves the goal of separating the political debate around LGBTQ+ issues, in which the iconic acronym has an important history and legacy, from the cultural side of the debate, highlighting how we are all "gender, sexual, and relationship diverse" (Barker, 2019, p.13). Rather than approaching all minorities as a bloc with the attempt to "normalize' or 'include" them in a world view where cis-heterosexuality is still all-pervasive, GSRD changes the perspective to an approach to work on diversities. Although acknowledging that the term GSRD is not as evocative as  LGBT for many people who identify and belong to these communities, the reframing of thought behind the former can offer new opportunities to exploit the agency of cultural institutions.
[...] in contexts where the representation of queer heritage is not mainstream but underground and virtual forms of cultural productions are persistently challenging power systems and offering inspiring models of experimentations.
Rather than an engagement with politically sensitive themes aimed at involving marginalized histories and communities, engaging with GSRD could be conceived as inherently pertinent to the role of all heritage organizations in relation to all people. This acknowledgement unveils the potential to permanently work on these subjects forging new alliances across different sectors – from educational institutions of all kinds, to human rights agencies and brands committed to equality – to lead this cultural change. Heritage organizations should not, in a desperate search for relevance and political consent, struggle to develop a few projects on queer issues that may be disconnected to their overall mission and vision. They should aim to be leaders in this cultural shift and enable different communities to live confident and fulfilling lives thanks to their engagement with the cultural world. Hopes for the future We are far from having reached a stage in which queer histories and approaches are a structured and widespread area of work within the heritage sector across the world. Nonetheless the cultural institutions I discussed here prove that they can be sites which can purposefully engage with human rights, challenging people's feelings and stereotypes. Furthermore, recent researches show us that these actions can actually challenge and transform people's attitudes and beliefs (Dodd et al., 2018). This essay has highlighted some changes in the realm of queer heritage activism that I consider significant, showing the need to embed more radical thinking on inclusion in the organization's DNA as well as to approach intersectionality more holistically and long-term. Thinking about the ethical implications, this kind of work should encourage us to approach gender, sexual and relationship diversities more permanently, transversally and across sectors. We live in a globally, hyperconnected world where LGBTQ+ progressive cultural content travels not only through the work of cultural and creative industries but also through digital platforms (such as Netflix). This acknowledgement should force us to critically think about ways to further develop queer cultural contents that are not only extremely context-relevant but also internationally responsive. As cultural institutions in the digital age have the power to engage audiences far beyond their national borders, what is their moral and ethical responsibility towards people and institutions who struggle at promoting LGBTQ+ equality? Informal networks such as QtC could become platforms for the sharing of expertise transnationally, in order to support professionals in this work also in contexts where the debate on LGBTQ identities is critical. This exchange could be reciprocally valuable; in fact, in contexts where the representation of queer heritage is not mainstream but underground and virtual forms of cultural productions are persistently challenging power systems and offering inspiring models of experimentations. Acknowledging that GSRD hold significance for every single individual – although in different ways – should lead institutions in finding more audacious and daring ways to play a leading role in wider policy making. Otherwise the risk is that they will always look at real life changes from the perspective of a binocular and 'be followers' towards mainstream social movements. Diversities of gender, sexuality and relationship patterns matter for everyone, in distinct ways. Institutions such as the British Museum, which recently developed educational activities on sex education creating links with the national school curriculum (British Museum, b), are leading the way towards new ethical responsibilities and  roles. With respect to the Netherlands, it would be useful to better understand and evaluate the impact of queer cultural practices on the communities they aim to serve. What are the needs and priorities for LGBTI people and how could heritage organizations meet them? And how could they play a more strategic role in wider policy making? Hopefully these interrogatives can be the starting point for future research.
Nicole Moolhuijsen