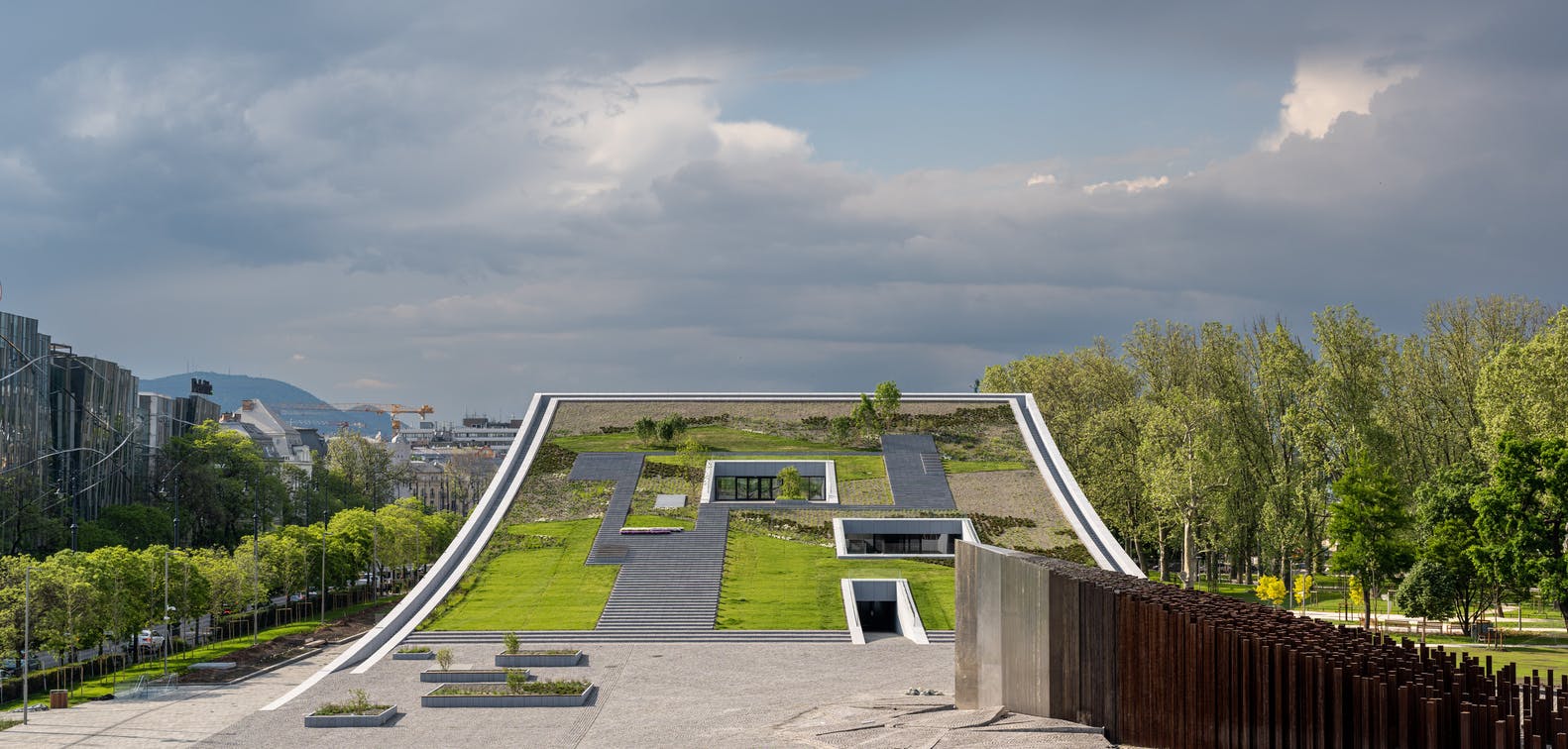 MUSEUM
What is a Green museum?
A green museum is a museum that incorporates concepts of sustainability into its operations, programming, and facility. Many green museums use their collections to produce exhibitions, events, classes, and other programming to educate the public about the natural environment. Many, but not all, green museums reside in a building featuring sustainable architecture and technology. Green museums interpret their own sustainable practices and green design to present a model of behavior. Green museums strive to help people become more conscious of the limitations of their world, and how their actions affect their world. The goal is to create positive change by encouraging people to make sustainable choices in their daily lives. They use their position as community-centered institutions to create a culture of sustainability.
Green museums aim to promote a culture of sustainability, which can be defined in two parts: culture, which includes the values, practices, beliefs and aspirations of a society. Whilst sustainability asks people to adapt at a cultural level, changing their beliefs and behavior.
Museums are in a unique position to establish and promote a culture of sustainability as they are arenas that simulataneousy preserve and create culture. As a result, museums are now considered to have a key role in shaping a sustainable future. These changes can be achieved through their exhibitions as well as their active engagement in debates surrounding climatic and environmental changes.
Museums have the capacity to influence visitor attitudes toward their local environment that can have a positive impact, for example, on the preservation of local biodiversity. Bristol Museum & Art Gallery joined a global coalition to raise awareness about the protection of biodiversity and launched its exhibit Extinction Voices which aimed to highlight the threat of wildlife extinction and gather ideas for collective action. Another aspect of museums role in the culture of sustainability is getting their visitors to engage in climate change and sustainability issues more widely.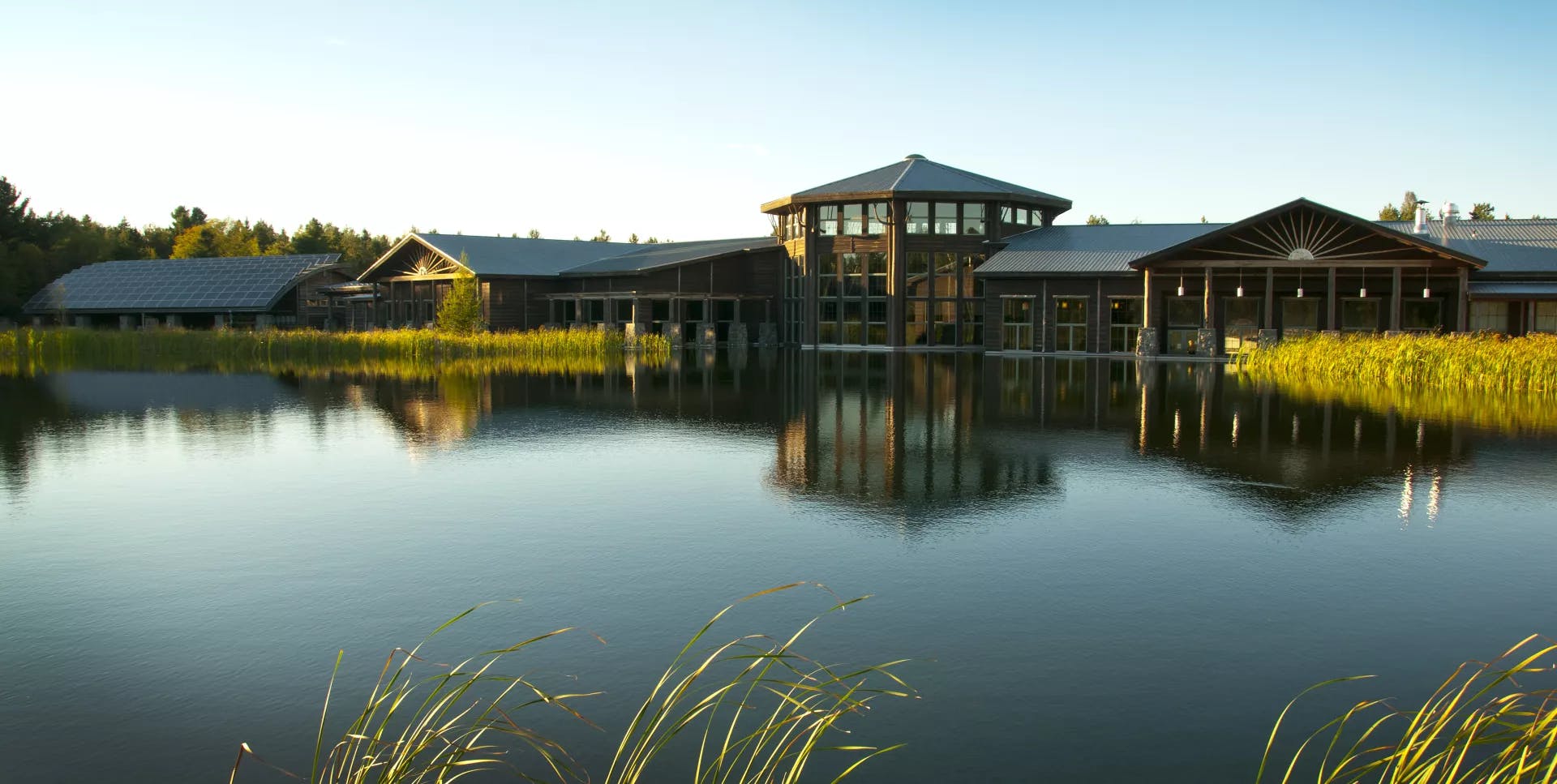 Museums are taking a more active approach to the project development of their exhibits. Children's museums initiated the green museum movement, mainly out of health concerns for the young visitors. Using toxic materials and chemicals on structures intended for children became a high worry for both the museum staff and parents. "In its 2004 expansion project the Children's Museum of Pittsburgh used only adhesives, sealants, paints, carpets, and composite wood that are certified formaldehyde free with near-zero off-gassing."
Before the reduce, reuse, recycle mantra became mainstream, a small number of museums had already begun promoting sustainable decision making through exhibits. The Boston Children's Museum, developed a concept known as "The Recycle Shop".
Organizations are working to develop a standard rating system for the specific needs of green exhibitions. In 2008, the Oregon Museum of Science and Industry (OMSI) developed the OMSI Green Exhibit Certification guide to assist museums in assessing the environmental sustainability of their exhibits, and to help develop more sustainable forward plans. Based on the U.S. Green Building Council (USGBC) Leadership in Energy and Environmental Design (LEED) rating system, the OMSI Green Exhibition Certification guide simplified and adapted the LEED system to cater to the specific needs of the museum sector, especially in view of the limited financial and human resources found in many museums.
The guide provides a checklist for organizations who follows eight elements regularly used in exhibit design.
After evaluation, they are awarded 0-4 points:
1. Rapidly Renewable Materials
2. Resource Reuse
3. Recycled Content
4. End-life Assessment
5. Low-Emitting Materials
6. Certified wood
7. Conservation
8. Regional Materials
Through the project, Sustainability: Promoting Sustainable Decision Making in Informal Education, funded by the National Science Foundation (NSF), OMSI also developed Exhibit Social Environmental and Economic Development (Exhibit SEED) in collaboration with multidisciplinary professionals across the United States. Exhibit SEED is a toolkit designed to help museums create holistically sustainable museum exhibits. The guide is based on "Three Pillars of Sustainability for Museums," considerations based on environmental sustainability, economic sustainability, and social sustainability, and provides multiple examples of how a museum might reasonably adjust their practices to incorporate these pillars. Many museums across the globe has since developed and shared their own guidelines for sustainability in museums. The Madison Children's Museum in Madison, WI developed their own "green guide" for sustainable museum practice; their green initiatives in sustainable materials, community outreach, and museum programming led them to become the first Wisconsin museum to receive LEED certification.
History
Discussions within museums about environmental sustainability began in the 1990s and have continued to grow. Green museums are receiving a lot of attention from academia and the mass media. Some scholars believe that a focus on sustainability is a way for museums to be relevant in the 21st century.However, most conventional museums are not engaged in sustainable practices.
The green museum movement began in science and children's museums. Science museums found that environmental advocacy and education fit easily within their missions and programming. Children's museums saw that using green design in their inside environments created a healthy playground for their young visitors. Once sustainability became a topic of discussion in museum circles, zoos and aquariums realized that their existing missions and programming of species conservation was in essence sustainable education. Recently, the Association of Zoos and Aquariums revised its accreditation standards to include a requirement of environmental advocacy.

With the green museum movement beginning in children's museums, The Children's Discovery Museum in Normal, Illinois, became the first LEED certified children's museum on October 3, 2005, when it received a Silver certification. The Wild Center in Tupper Lake, NY became the first LEED certified green museum in 2008, followed by The Brooklyn Children's Museum, who achieved the LEED Silver certification in 2010. In addition, this museum used rapidly renewable and recycled features such as bamboo and recycled rubber flooring to construct the building as well as used photovoltaics to generate electricity. Other good examples of green museums include The Boston Children's Museum who earned a LEED Gold certification in 2007, and Pittsburgh Children's Museum, who received a LEED Silver certification in 2006.
Science museums and zoos were quick to follow children's museums in the green movement. One of the first science museums to adopt green initiatives was ECHO, Leahy Center for Lake Champlain in Burlington, Vermont, which was the first LEED certified building in Vermont. The Natural History Museum of Utah is another museum that has taken charge in the green museum movement. The Rio Tinto Center of the museum has been certified with a Gold LEED Certificate.
Zoos and botanical gardens have also become leaders in the green museum field. The Denver Zoo, Woodland Park Zoo, and Cincinnati Zoo all received Green Awards at the 2011 Association of Zoos and Aquariums conference. The Phipps Conservatory & Botanical Gardens was given a LEED silver certification for its new Welcome Center, which "is designed to evoke the geometry of the historic glass houses behind it." It has 11,000 square feet of lobby, ticketing, gift shop, and cafe space with a 34 ft high glass dome that is insulated to control glare and heat. Architects partially built the structure into the terrain, with 14th feet of usable space below ground. It was determined that by doing this, Phipps would save 40-50% of annual energy costs compared with an entirely above ground structure, and demonstrated that sustainable design could be created in ways that were still sympathetic to historic settings. Phipps will also be opening the Center for Sustainable Landscapes, which will house a center for education, research, and administration. It is scheduled to open in the spring of 2012, and is planned to exceed the LEED platinum certification, and achieve the Living Building Challenge. Art museums are now also joining the movement. The Grand Rapids Art Museum became the world's first LEED certified art museum complex in 2008 when it received LEED Gold certification, with such innovative features as a heat recovery ventilator, CO2 sensors, and on site grey water reuse.
One specific example of a green museum is The Toledo Zoo in Toledo, Ohio. In 2007, the institution redefined its mission statement to focus on informing the public about conservation. As part of its mission, the Toledo Zoo committed to green construction, which was shown in the parking lot renovation project. The main parking lot was redesigned in order to increase parking capacity and aid traffic flow, and the project incorporated green elements such as rain gardens and reusing concrete. The renovation also included a residential-sized wind turbine and three solar panels to power the ticket booths at the park's entrance. The wind-turbine and solar panels generate 3600 kilowatt hours per year, which can be redirected into the zoo's main power grid when the booths are not in use and reduce the zoo's carbon footprint by 5600 pounds annually.
Another project at the Toledo Zoo is the Solar Walk, which opened in November 2010 and includes over 1400 solar panels that produce 104,000 kilowatt hours per year, the same amount of energy used by ten typical homes in Ohio. The Toledo Zoo and the Solar Walk's design team wanted the project to be a visual reminder to all zoo visitors and traffic from nearby highway of the zoo's commitment to conservation. In order to accomplish the project, the Toledo Zoo turned to a local companies, and used funds from private contributions and an energy grant from ODOD to cover the $14,750,000 price.Also, The Toledo Zoo, in keeping with their mission statement, included informational panels on how the Solar Walk works and the amount of energy produced to date, so that visitors can be informed on the conservational value of the project. The Solar Walk will reduce the Zoo's carbon footprint by over 75 metric tons each year, which is equivalent to 15 medium-sized cars. The Toledo Zoo has further committed to incorporate green construction into its building plans through geothermal wells, environmentally friendly insulation and other renewable energy and green construction materials.